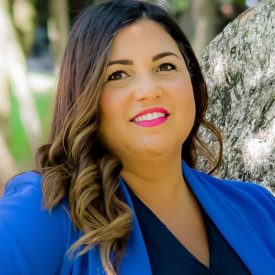 Claudia Benitez
(305)-797-8652
Claudia's life has given her the opportunity of experiencing the world from many places, first through her upbringing and younger years then as a military spouse. Before settling down in Miami she lived in Germany, Colombia, New York, New Jersey, Maryland and Tennessee. This exposure to many places, cultures and people has instilled in her an understanding of others and a welcoming attitude which is essential in a Realtor.
Throughout the years she has worked in several real estate related fields such as property management, law and sales. Just as the rest of the team Claudia has a passion for exceptional customer service and dedication to her clients. As a military wife Claudia experienced firsthand the gratitude owed to those who serve our nation which has given her a desire for assisting Veterans to fulfill their dream of home ownership.
Claudia is fluent in English and Spanish, has a paralegal certificate from the University of Miami and an Associate of Arts degree from the University of Maryland. She looks for any opportunity she can find to give back to her community and enjoys the perks of living in South Florida, particularly her own neighborhood of Palmetto Bay, with her husband and daughter.
Back to Team